News 2016
31.08.2016
Airmotors with speed measurement
Our airmotors are now also available with
integrated speed measurement.
Technical details:
Integrated Sensor (M5).
Monitoring of the real operating speed.
For integrating measurement data into existing software.
Sensor monitoring:
For protection against collisions.
Display of operating speed (reference to the resulting contact force) for consistent processing quality.
Rotation monitoring as over / underload message.
Readjustment or indicator for tool change at increased speed due to tool wear.
Early detection of engine wear at decreasing speed.
Let us advise you about your specific application.
30.08.2016
Deflection unit with sensor monitoring
With the
modular deflection unit
you can combine many of our air motors, spindles, filing systems, sinkers and grinders.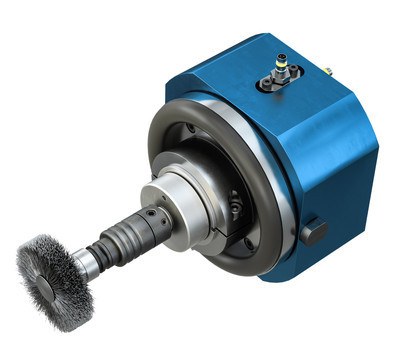 Technical details:
Continous deflectable up to 6 ° in one plane.
Max. 60 mm diameter, smaller diameters can be realized via adapter rings.
Monitoring the zero position and the maximum deflection.
Sensor monitoring:
For protection against collisions.
Display of the zero position and the working area.
The deflection unit can be combined with:
Air motors up to 60mm diameter (also with quick change chuck and speed monitoring)
Grinding spindles, filers and grinders.
26.08.2016
Application test with robot
We test your specific application with our robot and advise you on the basis of the results and our many years of experience with deburring solutions without obligation.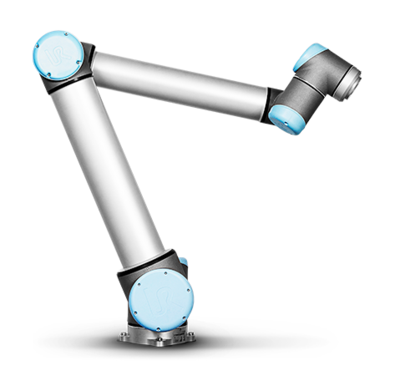 Your advantages:
We find the most economical solution for your application.
You benefit from our experience in numerous successfully completed deburring projects
Through our cooperation with system integrators solutions from one source are possible.
You will receive a detailed documentation of the test process as the basis for your robot programming. The documentation includes, in addition to videos of the deburring process, additional technical details.